A few Before and after - agony to success stories
ROOF TILES - Pressure washing gets rid of dirt, moss, algea... that roll into your gutters (damaging them)
and just plain looks bad. We can wash the roof and gutters at the same time.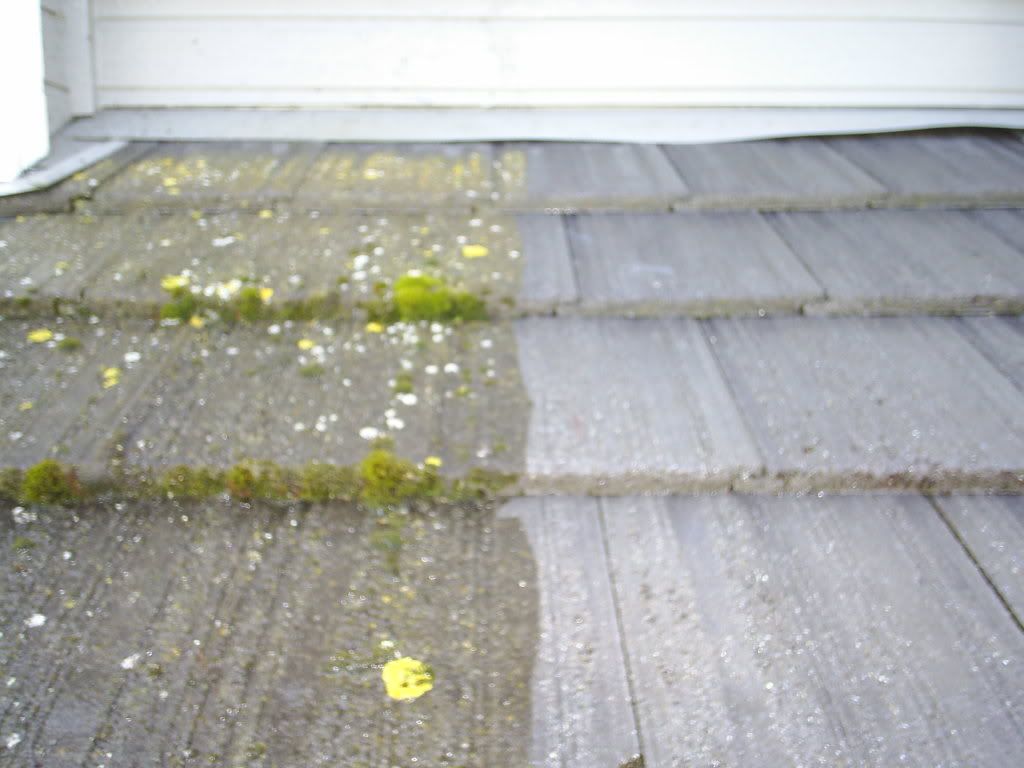 Speaking of gutters - the difference is night and day!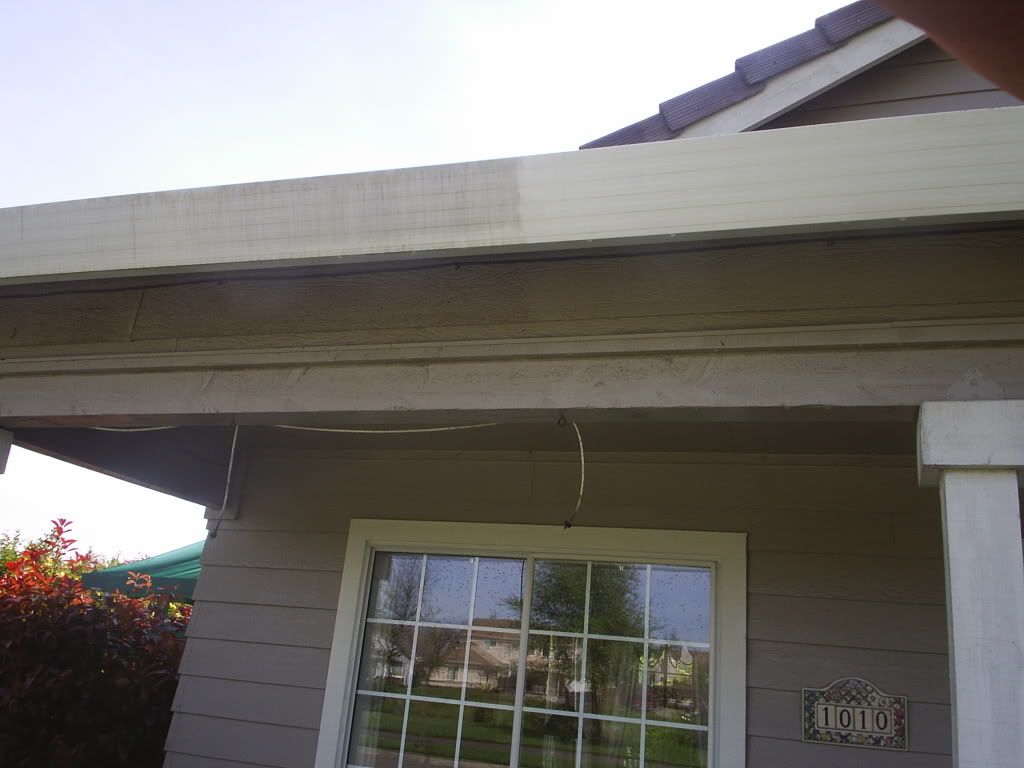 Concrete (especially moist) can create a fall hazard! After a cleaning, a moss resistant barrier is applied and is good for at least a year if not more. The barrier seals the concrete making it difficult for moss to grow.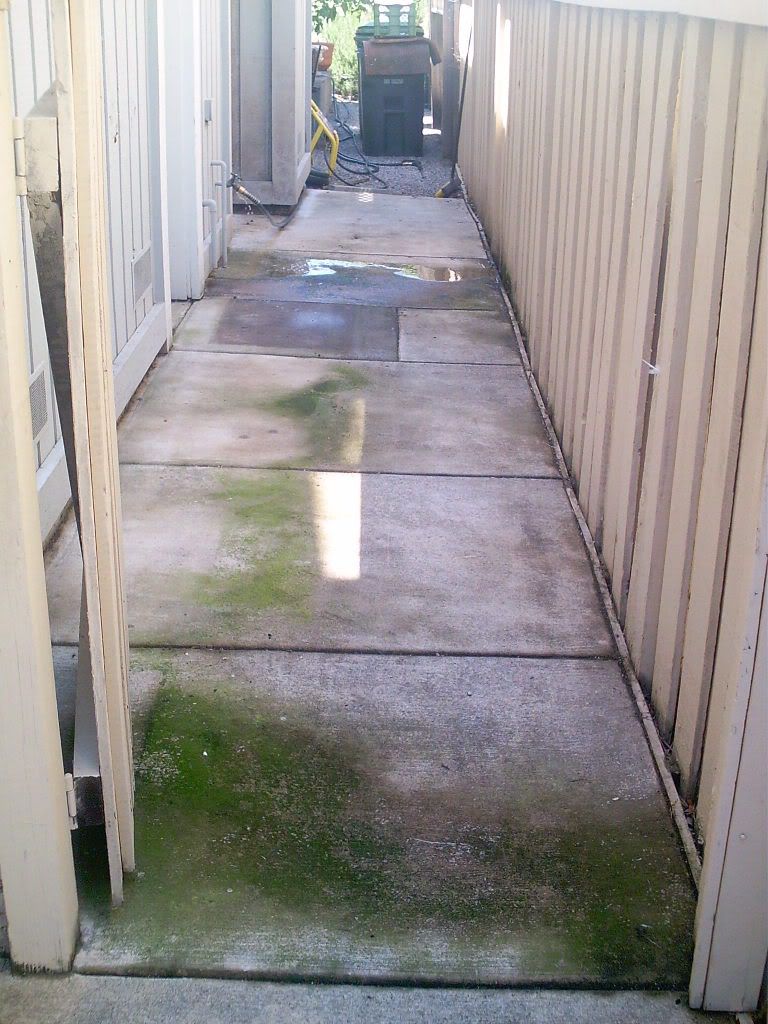 Homes may need a little touch up here and there too.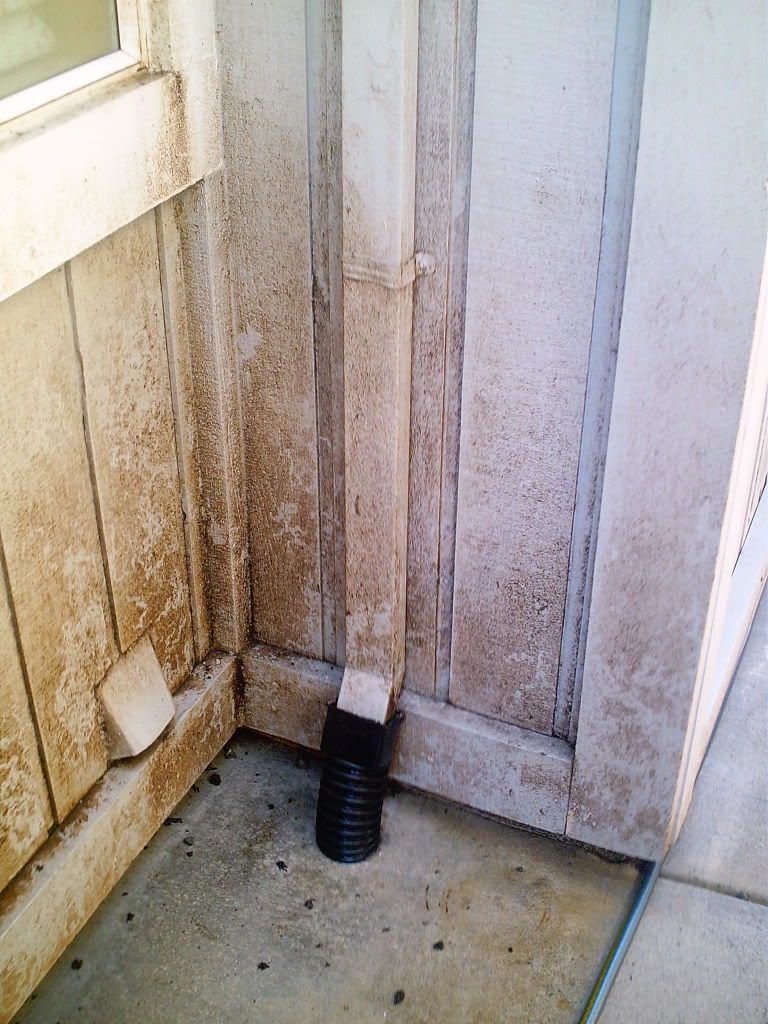 House needs painting? Probably Not, just a good... detailed... cleaning!
RETURN Bricks back to their NEW condition.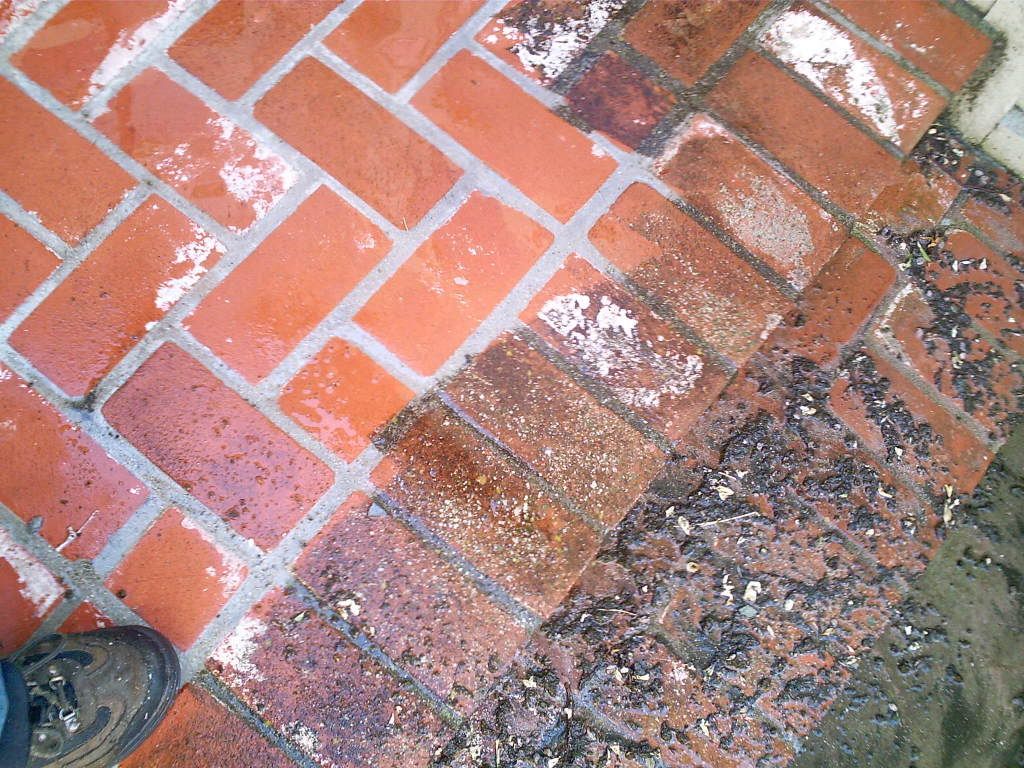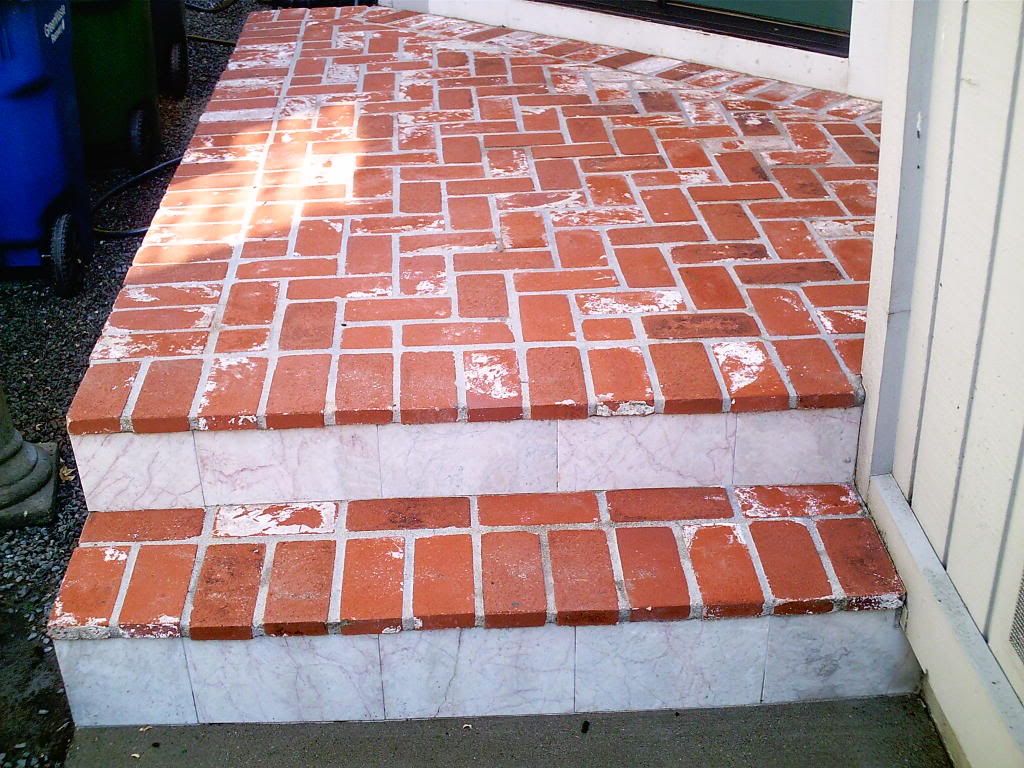 I'm sure you've seen this either on your house or someone elses at one time or another, still does'nt need to paint, just a really good cleaning and then our screen-aluminum attic vent louvers added to cover the holes. Fiber optic examinations of the holes are performed first to be sure nothing is living inside when the closures are added.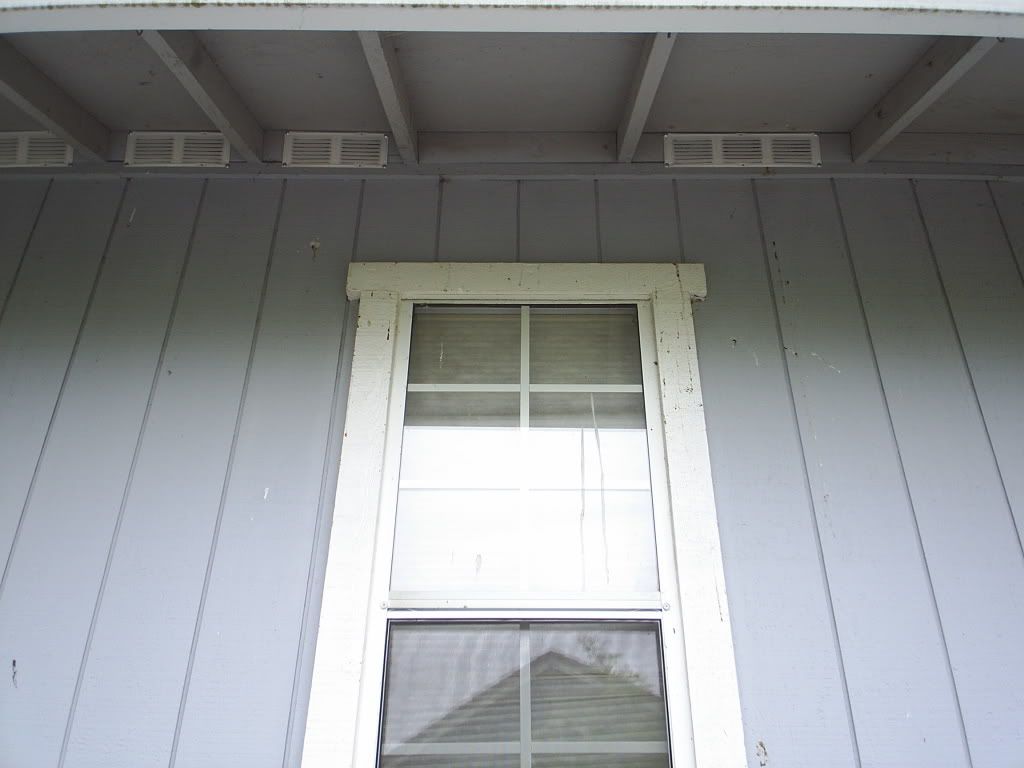 House to windows (in this case)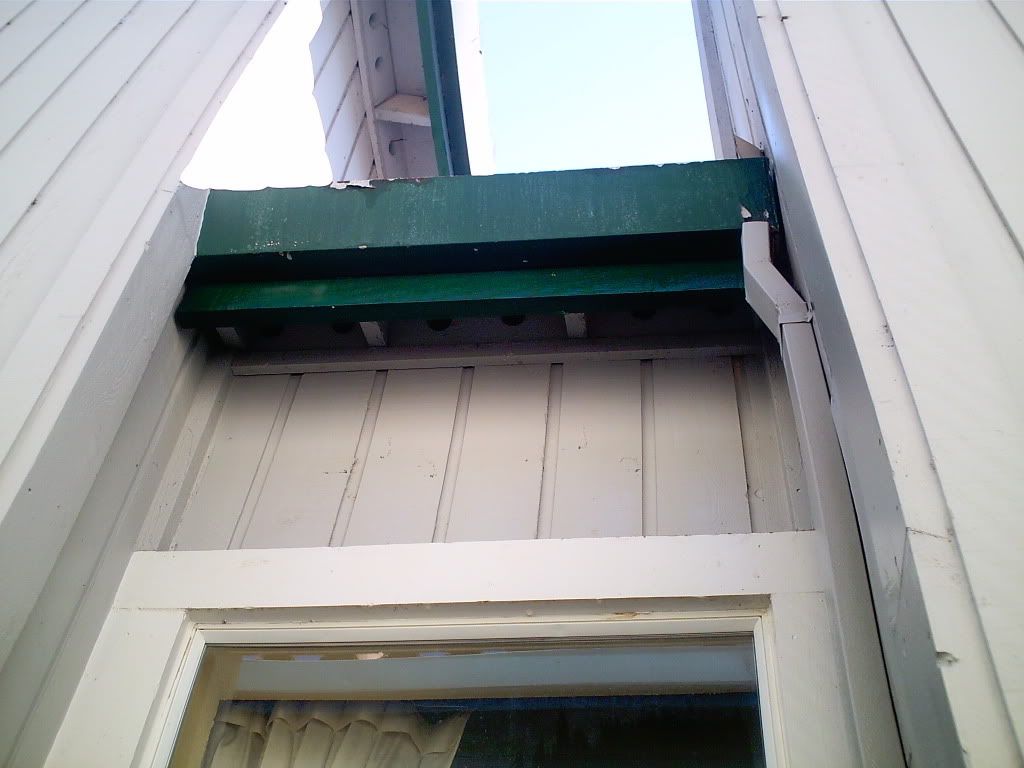 GARAGE DOORS - yes we can